Using of Tethered Drone System
Drones are deemed as one of the most versatile robots available today. Many equipment and sensors can be mounted to the drone to enable many different applications and solutions spanning across many sectors. The applications are only limited by imagination and drone physical limitations.
Drone limitations are well known to be of:
Limited flight time and endurance
Limited power capability for power hungry payloads
Loss of thrust maximum thrust during operation as battery voltage reduces
Susceptibility to jamming and interference affecting reliability and repeatability of results
The root cause of the limitations is due to the physical constraints of the energy source, in most cases, the lithium battery. Other causes revolve about the reliability of signal and surrounding interferences that can affect aircraft antennas even in the case encryptions are used.
With the rise and rapid popularity of drones, drone jamming devices are getting traction as well. One can easily acquire a practical jamming device from commercial and internet sources and severely disrupt drone operator operations. Besides the widespread availability of jamming devices, many new cities are built with power transmission cables and wireless communication devices embedded into the ground, walls, and buildings, affecting the reliability of drone signals, resulting in drone inability to take off, or in severe cases, crashes.
The use of Tethered Drone System
The essence behind a good performing multirotor UAVs is the ability to instantaneously adjust motor rotational speed so as to correct positional errors as fast as possible. This requires a power source with a stable voltage. The more stable the voltage, the better the response, resulting in a more stable flight performance.
The concept of Tether Drone System will address the matter by:
Utilizing energy sources on the ground, thereby decoupling the stringent weight requirements of energy sources on the UAV.
Using electrical cables to provide the power tether medium, which serves as a reliable medium of power transfer from ground to the UAV. At high enough voltage, the electric tether cable can be relatively lightweight so as to allow a longer operation distance from the source.
Additionally, the UAV can utilize the electrical tether cable to
Provide a faster means of data transfer between the ground and aircraft.
Provide un-jammable control signal from ground to aircraft, improving flight safety against hostile environmental.
The advantage of using NACT Tether Power Solution
Nact tether power solution had operated for many Singapore government agencies and has been awarded waivers to operate in no-fly zones. This is because Nact electric tether power systems are considered safe for use in critical airspace, with redundant electrical power and safety systems in place for the most important missions.
Nact Tether Power Systems come with:
Ground batteries and/or adapter for mains power
Reliable ground power systems built to Mil-Std 810
Reliable tether power and data cable
Proprietary adjustable constant tension winch for multiple mission and terrain uses
Reliable aircraft power card built to Mil-Std 810 and 704
Option of backup battery for aircraft redundant reliable operation
Nact differentiates ourselves from the competition as we have the highest power density aircraft power card, at very high voltages of up to 6000V. We are able to deliver solutions up to 20W/g, which can be much lighter than the original battery weight (inclusive of the tether cable), allowing the UAV to carry more payload than it originally could.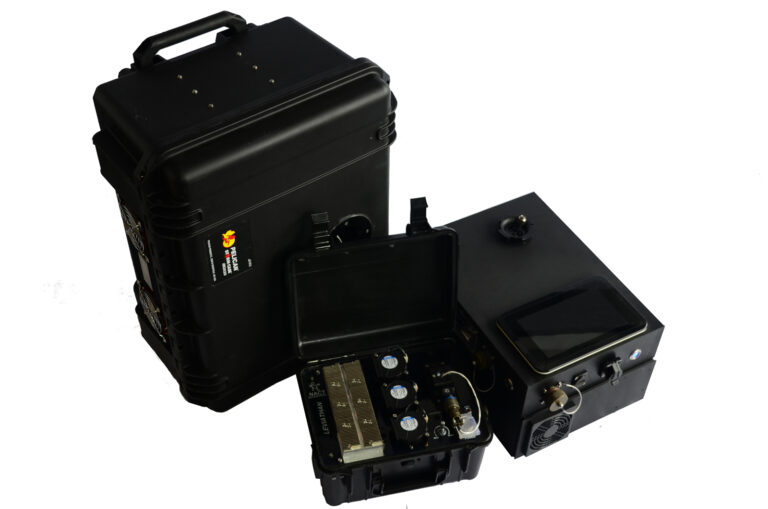 At Nact we house some of the best UAV specialists in the world. We build and support developments of micro-UAVs to those of large scale. We develop many solutions to support different customer drones, inclusive of avionics-power card link, all successfully demonstrated with zero failures to date. Our Aircraft Tether power module carries not only the propulsion power, but also auxiliary voltages for electronics and payloads, inclusive of voltage and current monitoring devices for the best possible UAV integration.
Contact us at info@nactengineering.com if you want to find out more about tether drone system.