Got a bespoke design ?
We have customised solutions that will fit your every need.
Tethered drones are strategically augmenting both operations and applications of traditional drones, paving way for a more cost-effective way for a number of aerial surveillances, monitoring, industrial inspection, and photography/videography. Our highly customizable tethered drone system is highly compatible with most drones in the market.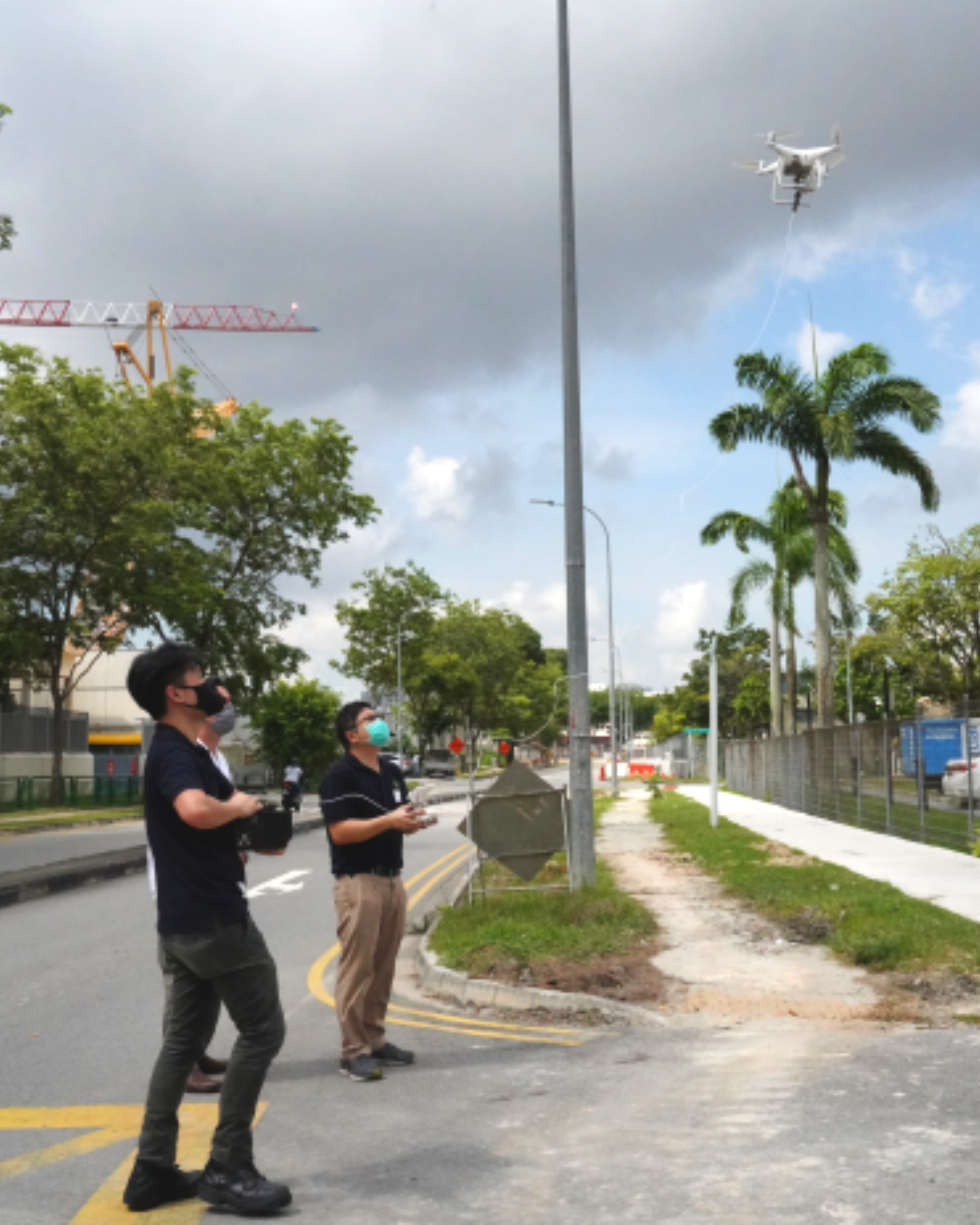 Who we have worked with
Among Our 100+ Clients and Strategic Partners
We work hard to meet the highest standards of engineering from our clients. Spanning from buildings to military standards, we cover a wide range of drone applications in different ways to improve and complement tethered solutions in many ways not addressable by conventional means.
Tethered Drone system
SUN@NIGHTTM LIGHT CORE
CHRONICLESTM Power Supply
ENERGY DENSE BATTERY PACK
Our Products
Tethered Drone System
Now you can unlock all the No-fly zones safety together with NACT high-performance LEVIATHANTM, SERAPHIMTM and TITANTM tethered drone solutions which utilizes military standard such as Mil-Std 810, 461 to help enable reliable systems, and using high quality NIST calibrated equipment to ensure consistency.
Our tethered robotics system is platform agnostic, compatible with a wide range of drones and other robotics platform alike.
Our Products
Sun@NightTM Light Core
The versatility of the Sun@NightTM allows it to be mounted on nearly every dominant drone model in the market today. Being lightweight and powerful, the Sun@NightTM serves a multitude of needs be it industrial or commercial.
Our Products
ChroniclesTM Power Supply
Fully customizable robust power supply is highly suitable for all industrial robotics and electronics industry, ranging from robust voltage regulation, EMI/EMC resistance and meeting strict industrial standards for enabling reliable robotics operation.
Our Products
Energy Dense Battery Pack
Fully compacted and hardy dense lithium-Ion batteries, it is designed to thrive even in rugged environments in accordance with the military standards of MIL-STD-810G.
Solutions Provider
Providing the expertise and
accessory products