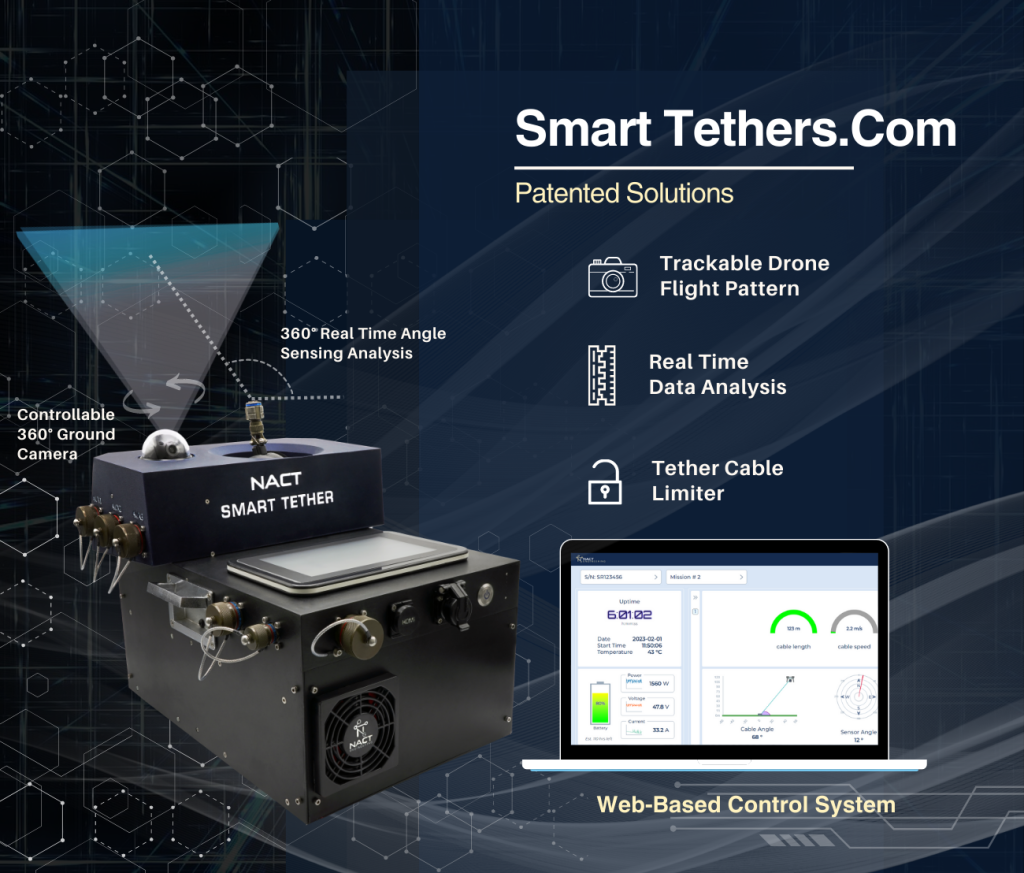 Author: nact-admin
Date: August 7, 2023
Smart-Tethers.com
Announcing the much-anticipated release of our revolutionary product: NACT Smart Tethers.com 
Today marks the official launch of our groundbreaking NACT Smart Tether Solution—an intelligent game-changer that empowers you to control the tether system right from the convenience and comfort of your office.
Imagine having complete control over tether tension, effortlessly monitoring drone activities through the built-in controllable 360-degree camera and achieving unparalleled drone location accuracy thanks to the angle sensing sensor—all without the need to be physically present on-site.
Prepare yourself for an array of extraordinary benefits that will exceed your expectations. Our state-of-the-art technology harnesses the power of Artificial Intelligence, delivering top-of-the-line security features like intruder locking, facade inspection, vehicle counting, and much more.
But wait, there's more! Our innovative solution also yields substantial cost savings by minimizing the need for manpower. Leveraging the efficiency and precision of our technology will streamline your operations, reduce labor costs, and unlock remarkable savings. Say goodbye to delays! Our smart tether system ensures a rapid return on investment by expediting job completion. Efficient and timely project outcomes are now within your reach.
Discover the future of Tether Smart Systems—the smartest one yet!
Ready to learn more? Inquire about our brochure and delve into how our pioneering technology can revolutionize your workflow, propelling your operations to new heights. Unleash this incredible potential for your business today